Hokay. I am going to make this journal friends only because a] I wanted to make a banner, and b] it kind of creeps me out when people are reading about my life and I don't know it. Comment if you're not on here and want to be added. My friending policy is that I'll add almost anyone who shares some interests with me, but I reserve the right to de-friend if we end up not having much in common or not clicking at all. It's nothing personal, I just feel bad if I keep people on my friends list and all I do is skip over their entries.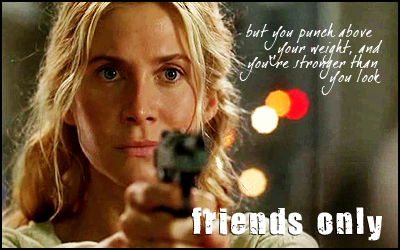 If you're new to my friends list, feel free to read
my intro post
. You can see it once I've added you.
Current Mood:
crazy